Audiences USA du Mercredi 08 Mai : American Idol bat The Voice !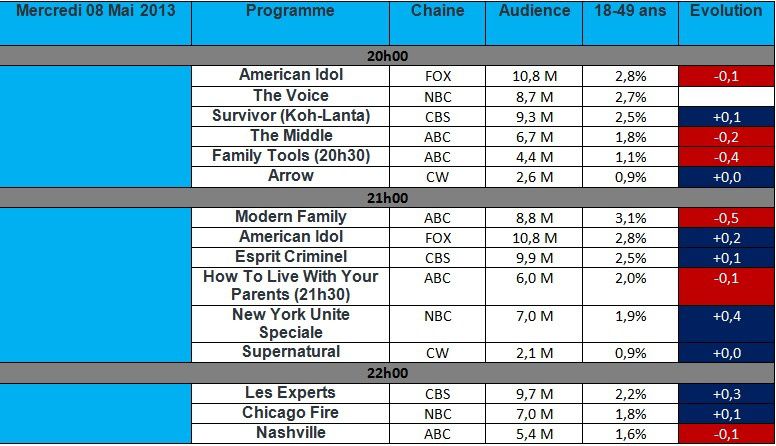 Sur FOX :
American Idol malgrés sa baisse permet a FOX de remporter la soirée.
Sur NBC :
Le result show de The Voice atteint les profondeurs , pire score historique ! New York Unit Speciale & Chicago Fire sont en hausse.
Sur CBS :
Survivor , Esprit Criminel & Les experts sont tout les 3 en hausse .
Sur ABC :
C'est la crise pour Family Tools , la série s'éffondre déja , l'annulation est a venir . Modern Family atteint son plus faible score de la saison. How To Live With Your Parents se stabilise enfin Nashville est faible.
Sur CW :
Arrow & Supernatural sont stable comme depuis 2 semaines.